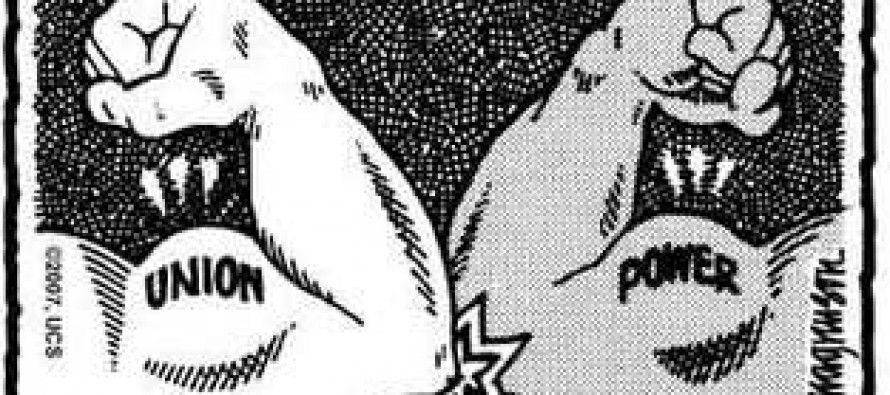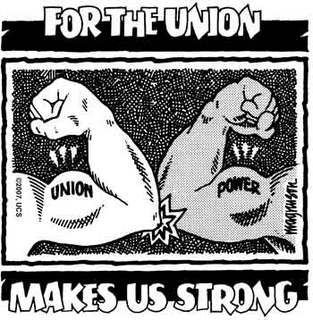 After the failure of three ballot attempts in the past 15 years to require unions to give their members veto power over the use of their dues for political purposes, Californians hoping for a better balance of power in local and state government might be despairing.
But for three reasons, I don't think the prospects for this reform are dead at all. I dealt with the first two in a U-T San Diego column today.
The first: My apologies to Jon Coupal and company, but I really think they were too clever by half with their measure last year:
" … the last time reformers brought paycheck protection before California voters — via Proposition 32 on the November 2012 ballot — they didn't trust voters enough to just give them a straightforward up-or-down vote on whether union members should have a say on the use of their dues. Instead, the initiative included legally dubious provisions restricting corporate campaign spending that gave critics ample ammunition to depict it as a deceptive power play.
"The measure lost in a landslide. But state voters came fairly close to passing cleaner, simpler versions of paycheck protection in 1998 and 2005."
The second: There has never been a more egregious case of union power trumping public sentiment than in this year's Legislature:
"The appalling story of former Los Angeles Unified elementary schoolteacher Mark Berndt would make a simple version of paycheck protection much easier to pass in 2014 or 2016. After evidence turned up indicating Berndt had been feeding sperm to his students, district officials had no choice but to pay Berndt $35,000 to get him to quit because of job protections demanded and won by United Teachers Los Angeles.
"When the Berndt case triggered a public backlash, the state Legislature earlier this year passed a teacher-discipline measure that was billed as a smart way to keep perverts away from students. Instead, it actually gave teachers even more job protections.
"Nothing better illustrates the unions' chokehold on Sacramento than this. If the CTA and the CFT had less money for political fights, maybe, just maybe, the public would have gotten its way — and parents wouldn't have cause to think that state lawmakers worry more about protecting predatory teachers than the students of such teachers."
The third reason is that quite a few veteran state journalists no longer have illusions about how unions have turned governance, especially at the local level, into something akin to looting. It's no longer just Dan Walters and his occasional contrarian refusal to accept the surface motives claimed by Jerry Brown, Darrell Steinberg and John Perez. Instead, it's the Bay Area News Group's increasingly radicalized columnist and editorial writer Daniel Borenstein and a wave of younger reporters at the San Jose Mercury-News, the Sacramento Bee and many online sites.
Even L.A. Times knows which way the wind blows
And even though their concern is always muted, there's plenty of evidence that the editorial board of the Los Angeles Times is worried, too.
Consider this editorial from last week, headlined "Spend money on the students it's meant to help." It makes the same basic point as my CalWatchdog story from three weeks ago about Gov. Jerry Brown's bid to direct more funds to struggling students being hijacked to put more money in operating budgets for teacher compensation:
"Under the draft rules, if administrators spent all the extra funding on teacher raises, middle-class students would be receiving more of the benefit than needy ones. If those students' scores rose even slightly, the district could claim it had fulfilled the requirements of the third option."
If anything puts the spotlight on the gap between union Democrats and real, honest-to-God social-justice Democrats, it is this.
If unions follow up on their Mark Berndt scandal power play by hijacking what's billed as the most socially progressive education reform in California history, I think opposition to a clean "paycheck protection" bill fades in the newsrooms around the Golden State.
If it doesn't, God help California. There will be nothing unions can't get away with.
---
---
Related Articles
Dec. 11, 2012 By Chris Reed SAN DIEGO — As I wrote for CalWatchdog just after last month's election, there
Dec. 12, 2012 By John Seiler When I was growing up in Michigan in the 1960s, the Democratic Party mostly
June 29, 2012 By Joseph Perkins After passage in the state Senate by a 33-4 bipartisan majority, the Assembly Education