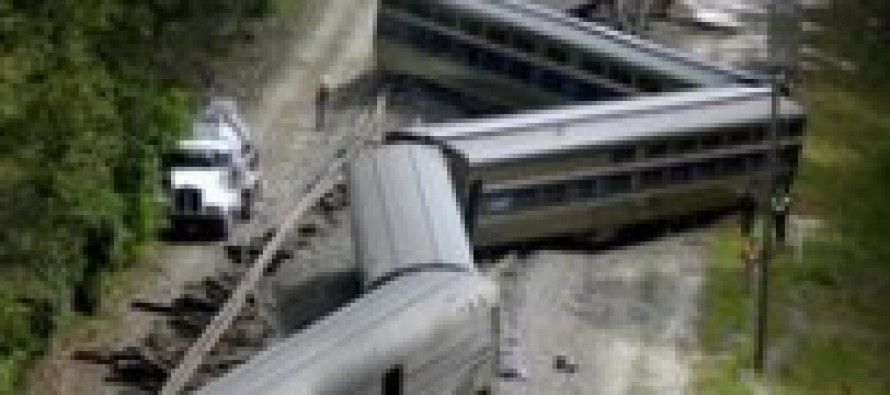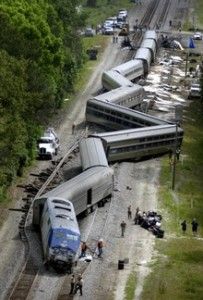 As warned in this spot, Gov. Jerry Brown is conflating two of the state's worst programs:
"Brown plans to propose spending millions of dollars in fees paid by carbon producers to aid the state's controversial high-speed rail project.
"The proposal – and the prospect of additional funding from the state's cap-and-trade program in future years – could provide a significant lift to a $68 billion rail project beleaguered by uncertainty about long-term financing.
"Brown plans to propose allocating several hundred million dollars this year, sources told The Sacramento Bee. … Brown is expected to include the proposal in the annual budget plan he will release Friday. Brown has made high-speed rail a priority of his administration, and he suggested two years ago that cap-and-trade revenue, which is designed to reduce greenhouse gas emissions, would be a future source of funding for the project.
"But the use of cap-and-trade money for high-speed rail could be problematic. The nonpartisan Legislative Analyst's Office said in 2012 that while the rail project could eventually help reduce greenhouse gas emissions, benefits would not be seen until after 2020, the year by which California is seeking to meet its greenhouse gas reduction goals."
Will any responsible Democrats step up and say this is crazy, Jerry? We shall see.
But as I wrote last week, I don't see how this saves the bullet train. Yes, if Brown gets his way, the rail authority could then go back to Judge Michael Kenny and say hey, now we have additional funding.
"But I don't know how Kenny could see that as solving the $25 billion problem — the fact that the rail authority has $6 billion in hand and needs to have $31 billion in hand to meet the legal requirement that it have secured funds for the first 300-mile segment before proceeding with construction. The governor can hardly assert he has made a decision binding on future Legislatures to always provide additional annual funding to the project."
---
---
Related Articles
Steven Greenhut: California Senate President Pro Tem Darrell Steinberg, D-Sacramento, last week called on the state government to raise taxes
Sacramento is competing with San Francisco for the award for the most abusive, nuttiest city in California. Demonstrating a total disregard
August 20, 2012 By Katy Grimes The passage of AB 1500 by the Assembly last week demonstrates the gargantuan disconnect