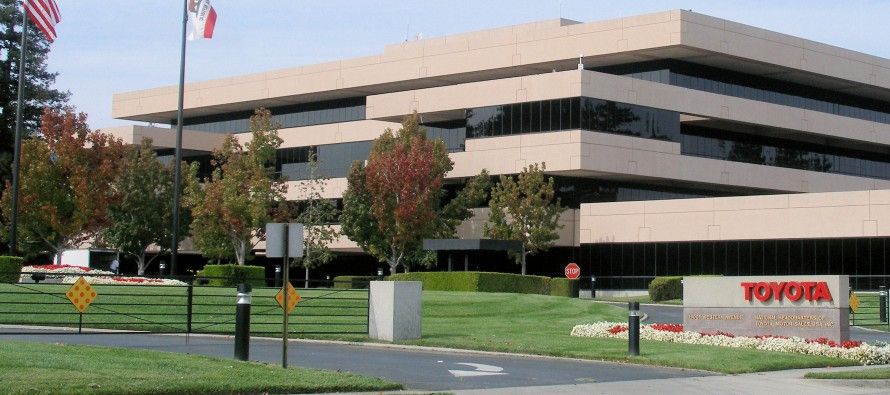 In another major blow to the California economy, Toyota is moving its headquarters from Torrance to Dallas after 57 years here. The excuse is that it wants to be near its manufacturing plants in the Southeast. That itself is telling. Toyota shut down its last Golden State plant in Fremont in 2009.
The plant now makes Teslas, a car that wouldn't exist without massive government subsidies and credits. It's the only car plant left in California. It'as basically a high-tech Trabi.
On the Toyota move, the L.A. Times reported about Occidental Petroleum and other companies fleeing California:
Like these other companies, Toyota could also save money in an environment of lower business taxes, real estate prices and cost of living.
Frank Scotto, Torrance's mayor, said he had no warning of Toyota's decision. He said he did know that the automaker planned a corporate announcement for Monday.
"When any major corporation is courted by another state, it's very difficult to combat that," Scotto said. "We don't have the tools we need to keep major corporations here."
The mayor said businesses bear higher costs in California for workers' compensation and liability insurance, among other expenses.
And remember, almost all those several thousand Toyota jobs are middle-class jobs on which to raise a family. This is another indication that the middle class just isn't welcome in California.
To change that, what's needed, for starters, are: massive tax cuts, massive cuts in government waste, repealing AB 32 and the California Coastal Commission, strong pension reform and reducing the government workers' unions' lock-grip on government power.
That is, it's not going to happen.
---
---
Related Articles
Jack Dean of the invaluable pensiontsunami.com website sent me a Politicker story about departing New York City Mayor Michael Bloomberg's
Katy Grimes: Yesterday, Democrat Senator Barbara Boxer, running in the fight of her life for reelection to the U.S. Senate,
John Seiler: It's too bad that ex-Gov. Arnold Schwarzenegger and his wife, Maria Shriver, are splitting up. That's their personal