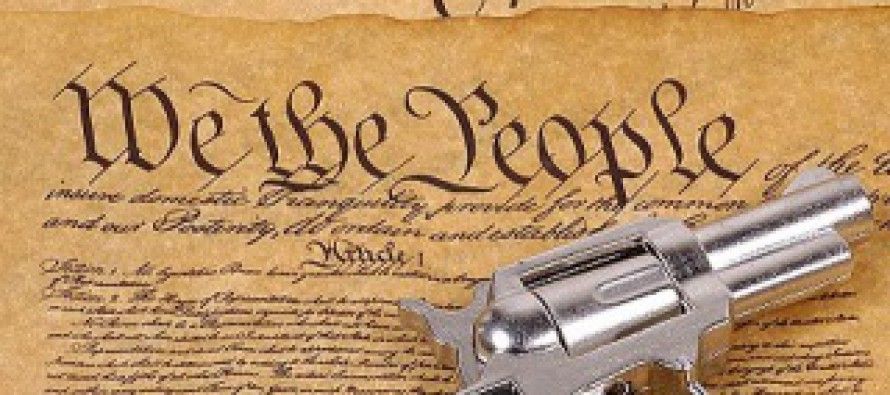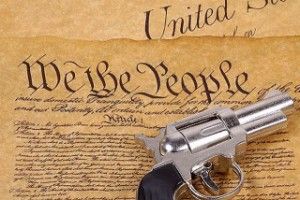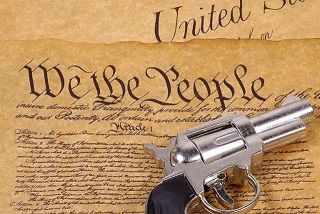 What's it with California politicians and their obsession with grabbing our guns? They are guarded by heavily armed state troopers, but want to deny the rest of us the right to defend ourselves against criminals.
Across most of the rest of America, even the most liberal Democrats have thrown in the towel on harassing gun owners. Part of it is gun-control isn't popular with voters. And part is the overwhelming evidence of "More Guns, Less Crime," to cite the title of John Lott's book. When law-abiding private citizens are armed, criminals are more likely to back off, fearing getting shot.
Fortunately, our Second Amendment "right to keep and bear arms" has been strongly enforced by the federal courts, even the liberal 9th Circuit. The L.A. Times reported:
Relaxed rules for carrying concealed guns in public may not be challenged by California state officials or advocacy groups, a federal appeals panel decided Wednesday.
The decision was another victory for gun rights advocates, but it was not likely to be the last word. The state has the right to appeal Wednesday's order and legal analysts expect the state to do so. There is another pending gun case involving the right to carry concealed weapons in California and a ruling in that case could resolve the debate.
In its 2-1 ruling Wednesday, the U.S. 9th Circuit Court of Appeals denied an attempt by Atty. Gen. Kamala D. Harris, a gun control group and law enforcement associations to intervene in a case that struck down San Diego County's policy of tightly restricting the carrying of concealed guns.
Why is Harris wasting my tax dollars attacking my rights, when she should be prosecuting killers, robbers and rapists? Is her budget so overflowing with millions and millions of extra dollars from generous taxpayers that she can blow our money on this?
---
---
Related Articles
Oct. 21, 2012 By John Seiler It's a statistical fact that 99 percent of the nuttiness in America originates in
Jan. 2, 2013 By Chris Reed A little more than a year ago, U.S. Transportation Secretary Ray LaHood surprised the
Whenever you see a story about a public employee union seeking an across-the-board raise because members "haven't had a raise"