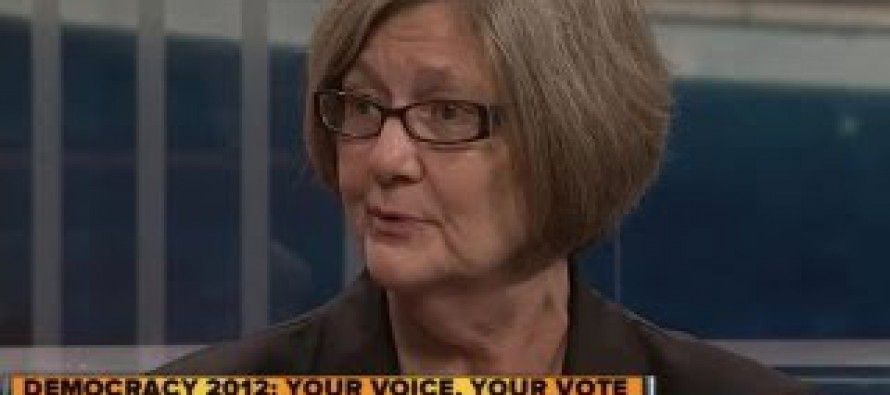 Democrats have long had a big voter registration advantage in San Diego — a consistent 70,000-plus edge. Yet until November 2012, this never translated into liberal local governance akin to the aggressive progressivism of other large West Coast cities like San Francisco, Portland and Seattle. To political junkies, amiable, moderate Republican mayors were as much a symbol of San Diego as its zoo.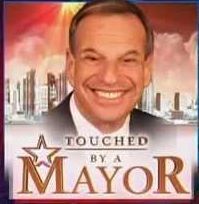 But in 2012, when 20-year paleoliberal congressman Bob Filner was elected mayor along with a Democratic council majority, things changed drastically in America's eighth-largest city.
Normally, that sentence would be followed with a reference to an all-but-unprecedented law extending rights/government protections/transfer payments to a downtrodden group.
In Filner's case, it was Huey Long time.
A populist progressive takes the helm
He told powerful companies seeking routine city permit and planning approvals that "you don't get free things," demanding costly favors for his administration. Starting with championing marijuana clinics and micromanaging planning decisions, Filner appeared ready to roll out a long checklist of liberal initiatives that would win the attention of the national media and the admiration of the Daily Kos left.
Instead, Filner's obnoxious-from-the-start behavior bothered everyone at City Hall and limited how much he could force through. Then his criminal sexual behavior led to his forced resignation in September 2013.
In February 2014, polished veteran GOP Councilman Kevin Faulconer beat little-known Democratic Councilman David Alvarez 53%-47% in a very low turnout election deciding who served the remaining 34 months of Filner's term. Despite his inexperience and shaky hold on the Democratic base, Alvarez would have won easily in an election with the usual demographics.
That led me to write the following for CalWatchdog:
San Diego's politics are undergoing what might be called a "Los Angelization."
The city's school board was taken over by the local affiliate of the California Teachers Association in 2008, when union muscle elected a new board majority that instituted policies that drove away an acclaimed reformer superintendent and yielded an operating budget in which an astonishing 92 percent of funds goes to employee compensation. The CTA control of the school board only increased with the 2010 and 2012 elections.
Now the same thing is happening with the City Council. Union-favored Democratic candidates — such as Alvarez — are increasingly likely to beat Democrats with independent streaks. As recently as 2011, there were Democrats on the council who occasionally would take on unions — politicians with backgrounds in engineering and small business, as well as party members who appeared eager to hear out business interests' concerns.
But now the union muscle-flexing not only has Alvarez near an improbable mayoral victory, it has prompted hard-left decisions by the City Council in the months since Filner quit — decisions supported by formerly semi-independent Democrats who see the writing on the wall.
Last fall, on a party-line 5-4 vote, City Council Democrats approved increasing fees on commercial development by at least 377 percent to provide more funds for affordable-housing programs — even though the programs have a horrible record of actually getting people in homes.
And on another party-line 5-4 vote, council Democrats approved a restrictive new master plan for a job-rich shipyard industrial area adjacent to the Barrio Logan neighborhood in Alvarez's district. They did so despite dire warnings from many CEOs and business owners that it would give leverage to environmentalists and community activists to shut them down.
California and America, meet Sherri Lightner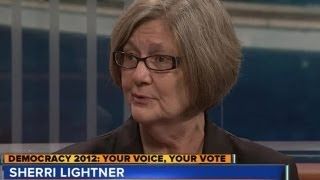 But instead of San Diego continuing its inexorable metamophisis into Santa Monica south, something unexpected happened.
A Democratic councilwoman who's an unpredictable, inscrutable engineer — how's that for a unique category? — threw city politics for a loop. On Wednesday, Sherri Lightner of La Jolla ousted San Diego City Council President Todd Gloria — widely considered a rising star — with the help of the City Council's four Republicans.
So a California city that is basically about 8 in a 1-10 scale of conservatism vs. liberalism has a Republican mayor, a Republican city attorney and a Republican-anointed City Council president.
Normally, the assumption would be that the Democrat who defected wanted to be a triangulator like 1996 Bill Clinton. But no one knows what Lightner thinks — and the Republican pols who got her elected aren't talking either.
Lightner is expected to make public remarks today explaining her actions and her agenda.
---
---
Related Articles
JAN. 7, 2011 By ANTHONY PIGNATARO State Assembly Minority Leader Connie Conway has a real discipline problem. Not with her
As I wrote here last week, part of Port Hueneme's oceanfront could face devastation in coming months because the U.S.
This story in the Orange County Register illustrates a common CalWatchdog theme: In the private sector, incompetence leads to companies