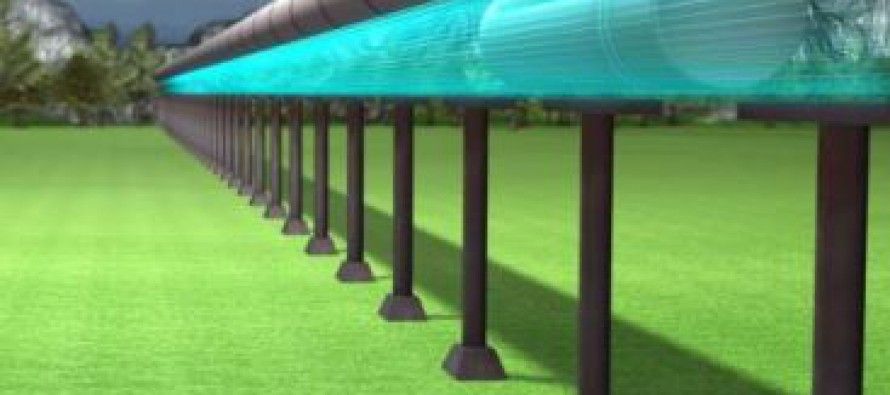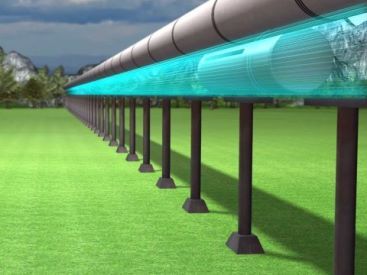 The lead story on Drudge for part of the weekend was about SpaceX and Telsa inventor-guru-visionary Elon Musk championing Hyperloop, a new type of travel system that he claims could move people faster than the speed of sound. That may sound preposterous, but I've been arguing for a few years now that we are increasingly in an era that feels like science fiction, with bold and unexpected breakthroughs. Given how much we write about pensions, it's funny to me that no one few have noticed that we're on track to soon have life expectancies of 100 or more. Every pension system in the world is underfunded, and badly.
But back to Musk and his new technology. Hilariously enough, it's inspired by California's epic public-works boondoggle:
"In an extensive analysis published on the website Motherboard, Mr Gardi concluded: 'I believe that Hyperloop is merely a modern day version of the pneumatic tubes used in banks, stores, and industry to move money and small items over long distances or to other floors of a building.' …"
"Mr Musk's intended location for the first Hyperloop is California, between Los Angeles and San Francisco. His motivation for the project came from disillusionment with the Golden State's high speed rail project, which has been dubbed the 'bullet train to nowhere' after a series of setbacks."
Bullet train 'actually worse than taking the plane'
"He believes the Hyperloop could be built for a tenth of the cost and deliver passengers between the two cities in just 30 minutes, compared to three hours for the bullet train.
"The bullet train is currently estimated to be costing $68 billion and may not be completed until 2028. It would reach top speeds of only around 130 mph. In a survey seven in 10 people said, if the train ever does run, they would 'never or hardly ever'  use it anyway.
"In an internet conversation this week with Sir Richard Branson, Mr Musk said: 'I originally started thinking about it when I read a thing about California's high speed rail project, which was somewhat disappointing. It is actually worse than taking the plane. I get a little sad when things are not getting better in the future.'"
If Musk's breakthrough really is transformative, at least the bullet-train fiasco had one upside.
---
---
Related Articles
Steven Greenhut: The California Grocers Association and the Pechanga Tribe of Indians have endorsed putting Gov. Jerry Brown's tax-increase plans
John Seiler: Ex-Gov. Arnold Schwarzenegger's budget proposals bore as much relation to reality as one of the scripts for his
Dec. 31, 2012 By Katy Grimes Despite a recent report by the  Federal Bureau of Investigation which found that violent crime decreased in