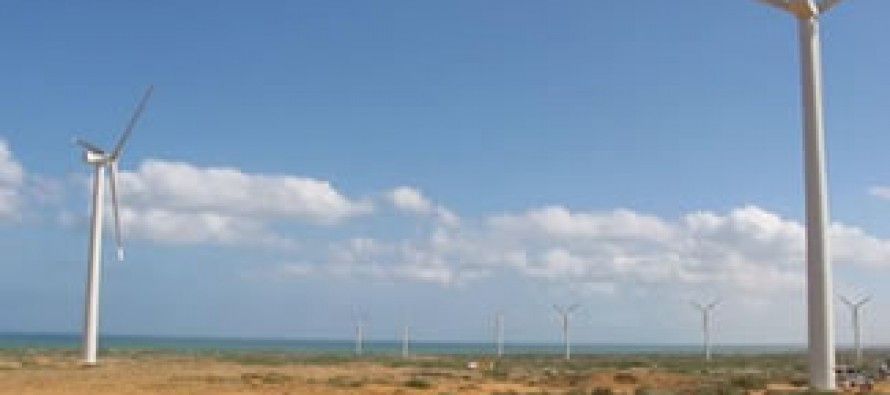 California is undergoing a revolutionary change to its energy system by switching as much as 51 percent of its sources of power to renewable energy (wind, solar, geothermal), from about 17 percent.  The public investment is in the mega-billions of dollars.
Chris Raphael, editor of Energy News Data, recently wrote an article, "Ratepayers Should Not Remain in the Dark on Power Costs." He urged, "The public deserves to know how much it is paying" for new green power.
But the California Public Utilities Commission does not compel the release of prices of power contracts until three years after a new power plant comes online.  Raphael says it can take the CPUC up to 12 years to release such data.
Southern California Edison has petitioned the CPUC to file its Annual Compliance Report on the Solar Photovoltaic Program under seal rather than disclosing it to the public.
With California dominated at all levels of government by liberal elected officials, one might think transparency about electric bill increases would be a priority.  Historically, liberal government has wanted greater disclosure and freedom of information about government, such as the federal Freedom of Information Act and California's open-meeting law, the Brown Act.  But no longer, apparently, in California.
Existing electricity price reports keep consumers in the dark
The Federal Energy Regulatory Commission releases energy price data following the first quarter year in which a new power plant starts to sell power in California's energy grid.  But what consumers are going to even know what FERC is or does or where to search for what the estimate cost increase would be from new sources of green power?
The Public Version of "Southern California Edison Company's Final 2012 Renewables Portfolio Standard Procurement Plan" has the costs for each green energy source blacked out on page 76 of its 115-page report.  However, none of the data in the so-called "Public Version" of this report is broken down so that electricity customers would know what price increases to expect.
The only annual data required of the CPUC is the Annual Padilla SB836 Report. This report was named after State Senator Alex Padilla, D-Pacoima, the author of SB836, which mandated an annual report on utility costs.   But all the data in this report is aggregated data.
The CPUC also has "Report to the Legislature in Compliance with Public Utilities Code Section 910."  The 910 report shows, on Page 12, the Renewable Portfolio Standard Costs Southern California Edison per kilowatt-hour for 2011:
                                            So Cal Edison Renewable Portfolio Standard Costs – 2011
Cents Per Kilowatt Hour
Solar Thermal
14.0
Solar Photovoltaic
11.6
Biomass
9.3
Biogas
8.9
Small Hydro
8.6
Wind
8.5
Geothermal
7.8
UOG Small Hydro
7.5
Average
8.5
Note: A kilowatt hour is enough power for a home for one hour.
While the above green-power prices look competitive with conventional power, they leave out transmission line costs that can be one-half to two thirds of the total price for green power.
As Pacific Gas and Electric's Comments of May 5, 2011 on the Renewable Portfolio Standard state, "Ignoring (grid) integration costs is unreasonable, not supportable by the record, and will undermine cost-effective implementation." New solar and wind farms often require separate transmission lines because of their remote location and the variability of the wind and sun.
Rationale for not disclosing costs is unfounded
Southern California Edison claims the reason for lack of price disclosure is gaming of energy markets, potential harm to energy contract negotiations, and the problem of "price floors."  But Raphael dismisses this:
"In comments filed in late August with the CPUC, utilities warned of market manipulation.  Southern California Edison went as far to reference the energy crisis and the recent gaming of Cal-ISO by J.P. Morgan – two events that had absolutely nothing to do with price disclosure of renewable energy contracts."   
Edison's claim that price disclosure would have harmed a solar project was also considered irrelevant by Raphael because "not a single contract price was revealed" in the project.
Raphael also states that the problem of "price floors" causing power producers to bid higher is unsupported by market evidence.
Ironically, the state is considering auctioning conventional power where prices would be transparent, but not subject green power to auctions.  The objective of the auctions is to price some conventional power plants out of the market, but to protect green power from price competition.
In California, firms bid for use of transmission rather than for the supply or consumption of energy.  The California grid operator runs a balancing spot market.  About 90 percent of the electricity market works on long-term contracts and price-responsive demand at the retail level.
In electricity, there is no open and competitive market clearinghouse like the stock market, except the 10 percent of power procured in the balancing spot market. Since price enters the system at the retail level, it is critical to let customers know what they have to pay for green power as part of the total energy mix.
Raphael reports that the CPUC is considering a policy that would require new power contract applications to disclose the contract price, total contract cost, and the rate impact. SCE has resisted such disclosures in the past, even though it is a regulated monopoly.
---
---
Related Articles
CalWatchdog Contributor Kathy Hamilton discusses how the High Speed Rail Authority dismissed rail experts from France in favor of politics.
APRIL 22, 2010 By KATY GRIMES Yesterday Governor Arnold Schwarzenegger and Senate Minority Leader Dennis Hollingsworth, R-Murietta, announced that they're supporting pension reform
Feb. 11, 2013 By John Seiler Texas Gov. Rick Perry descends on California today. He's hoping to lure our businesses