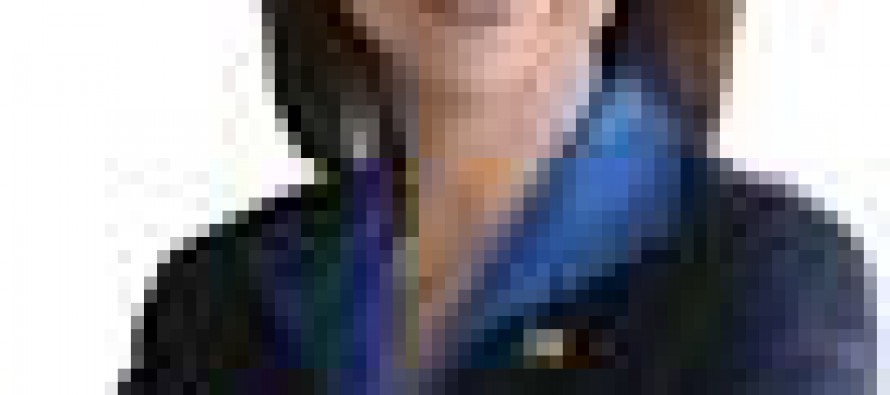 Note: This is the second in a series of profiles of the four major candidates for the crucial 7th Congressional District in California. The first, on Republican Igor Birman, is here.
Elizabeth Emken says it is a good time to be a Republican. She's running for California's 7th Congressional district, currently held by freshman Rep. Ami Bera, a Democrat.
If Emken's name sounds familiar it is because she was the GOP's U.S. Senate nominee in California in 2012 against Democrat Sen. Diane Feinstein.
'Unring the bell on Obamacare'
Health care is a passionate issue for Emken. "America has some of the finest hospitals, physicians and nurses the world has ever known," she told me during a recent interview. "We also have a health care system that is struggling with issues of affordability and access."
"The Obama administration will blame big bad insurance companies," Emken said. "The irony is it may 'cover everyone,' but it will further bifurcate. Prior to 2009, we were working out health care and insurance issues. We were starting to deal with the base inequities between large and small insurance plans, by pushing to open up competition. The competitive pressure problem will only be fixed when we take on the tax code. But President Obama has no desire to deal with the debt, deficit or tax code – because no political good can come from fixing the tax code."
Currently, Emken explained, employers are encouraged by the federal tax system to be the purchasers of health insurance. Individual persons do not get the tax deduction for insurance. Attempting to contain costs, employers have opted for the various forms of managed care.
"The Supreme Court ruling [approving the program] brought Obamacare's hidden taxes to the light of day," Emken said. "With a price tag double what the Democrats promised and growing exponentially every day, the 'Affordable Care Act' may be the most ironic title for a major bill in the history of Congress.
Repeal
Emken wants what she calls "Obama's dishonest attempt at health care reform" to be repealed before its regulations and price controls further damage the availability and quality of health care. "It should be replaced with policies that target specific health market concerns: quality, affordability and access," she said. "We need a transformational realignment that moves us back toward a system that is affordable and once again, at its core, consists of a medical provider, and a patient, in an exam room.
"Obamacare has undermined positive health care reforms that have been under way since the late 1990s and its skyrocketing costs have become a major deterrent to America's corporate stability. Even more alarming for individual taxpayers and families, congressional budget analysts are now estimating that nearly 6 million Americans — most of them middle class — will have to pay a penalty for not getting health insurance once Obamacare is fully in place."
Emken plans on taking this issue to Bera, a medical doctor who campaigned in 2012 as "Dr. Ami Bera." He beat Rep. Dan Lungren, the Republican incumbent and former California attorney general. Taking back the seat is a key goal of state and national Republicans for retaining control of the U.S. House of Representatives.
"I've not found one doctor who likes Obamacare," Emken said. Bera has supported Obamacare, and voted against the repeal, according to his official Congressional website.
The campaign
Emken called it a time of a lack of jobs. "Small business is feeling crushed," she said. "The anti-business environment is really felt in my district."
Emken said smaller businesses in particular are struggling with current healthcare issues, as well as staggering regulations. "There's a malaise of sorts," she said. "There's a disbelief that government can or will fix anything."
Emken said that what sets her apart from Bera, and her Republican opponents, is her experience and family. "People are desperate for leaders who know what their families are going through," she said. "And, they believe government is part of the problem."
Emken worked in management, financial analysis and corporate operations at IBM as an efficiency and cost cutting expert, helping streamline operations, eliminate waste, and save the company millions of dollars.
After her son was diagnosed with autism, Emken began a second career as an executive with Autism Speaks, advocating for developmentally disabled children
She led the national charge, fighting for transparency and accountability on how the National Institutes of Health would spend autism research dollars. Her efforts produced a portfolio analysis of autism spending that would have to withstand public scrutiny — a policy Emken said should apply throughout the entire government.
Senate race 2012
Emken's U.S. Senate race was particularly interesting because Feinstein refused to debate Emken. Feinstein acted as if the 2012 race for the U.S. Senate was a coronation, and was the only U.S. Senator running for reelection who would not debate her opponent. Voters in California were denied key questions that Emken would have brought to Feinstein about the forthcoming Obamacare implementation.
Emken hopes Bera will debate her, and said she would like the Sacramento Bee to host a debate forum during the primary.
2014 race
In California's new "top two" voting system, the two candidates with the most votes in the June primary face off in a November 2014 runoff. Bera, as the Democratic incumbent, almost certainly will be one of those two.Which means that, for the second slot, Emken is challenging Republicans
Doug Ose
, a former California congressman from 1999 to 2005; and Birman, a former congressional aid. My profile of Birman is
here
. My profiles Ose and Bera will be coming soon.
---
---
Related Articles
When Senate President Pro Tempore Kevin de Leon endorsed Proposition 63 last week, he didn't mention the endorsement was conditional.
One thing I'm looking forward to in this campaign is what Meg's campaign finds out about Jerry's radio show in
The Trump administration has launched a bold effort to up-end water policies in the Central Valley and the Sacramento-San Joaquin