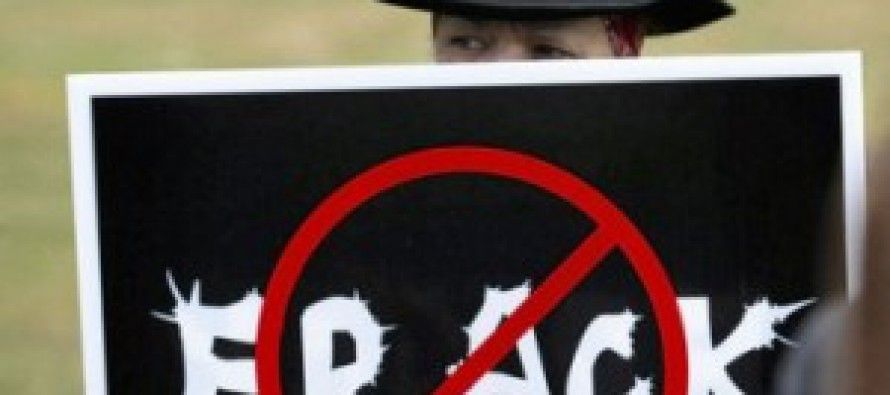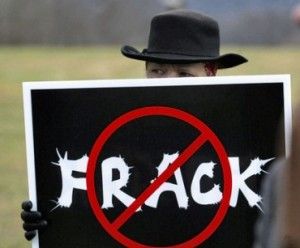 The fracking revolution continues to unfold in a half-dozen states around the nation, with enormous benefits to all Americans. A New York Times analysis Friday laid out the particulars:
The steepening drop in gasoline prices in recent weeks — spurred by soaring domestic energy production and Saudi discounts for crude oil at a time of faltering global demand — is set to provide the United States economy with a multibillion-dollar boost through the holiday season and beyond.
The windfall, experts say, comes at a critical moment, with the American economy on the upswing but facing headwinds from other quarters, including weaker exports because of slow growth overseas. Gas prices recently dropped below $3 a gallon for the first time since 2010, while crude oil prices have fallen by more than $25 a barrel since midsummer, settling on Thursday just above $74.
"If oil prices stay between $75 and $95 a barrel, we would see the kind of stimulus package that the Federal Reserve or Congress could never do," said Douglas R. Oberhelman, the chief executive of Caterpillar, the multinational maker of heavy construction equipment.
The NYT article doesn't talk about any raging debate over fracking's safety. The newspaper has repeatedly acknowledged that the Obama administration considers fracking to be safe if properly regulated and has never given serious ink to the apocalyptic claims of fracking haters.
Which brings us to the Los Angeles Times. On Friday, the newspaper continued its absolutely bizarre tradition of raising safety concerns about fracking without noting that the greenest administration of all time thinks it's safe. It comes in a story about L.A. City Council members agitating for a citywide fracking ban and finding resistance from city staffers who are skeptical that would be legal:
Councilmen Mike Bonin and Paul Koretz, who championed the ban, said in a letter Wednesday that they were "extremely disappointed" that the planning department had not drafted the rules as it was asked to do nearly nine months ago.
"Your report outlines interesting recommendations and important considerations," Bonin and Koretz wrote to the deputy director of planning, Alan Bell.
"The council, however, asked for a draft ordinance establishing a fracking moratorium for its consideration, not a report without an ordinance attached," the councilmen wrote. …
The Los Angeles City Council voted in February to start drafting rules that would prohibit hydraulic fracturing — commonly known as fracking — and other kinds of "well stimulation" techniques until adequate environmental safeguards are adopted by state and federal governments.
Does the LAT note that the federal government strongly believes it has "adequate environmental safeguards" in place? Nah. It has a pathetic tradition to continue. This is from CalWatchdog in May 2013:
Say what you will about The New York Times, but at least it's not in denial about fracking the way The Los Angeles Times is.
Friday's LAT coverage of new U.S. Interior Department rules for fracking on 756 million acres of public and Indian lands depicted the rules as being strongly objectionable to both enviros and the energy exploration industry.
The NYT coverage made the industry whining seem more pro forma and offered this essential point that the LAT couldn't bring itself to point out:
"The 171-page proposal is the first significant regulation issued under the new interior secretary, Sally Jewell. Ms. Jewell worked in the oil industry in the late 1970s and proudly said that she fracked a few wells in Oklahoma.
"Ms. Jewell said in a conference call for reporters that the administration would continue to lease large tracts of public and Indian lands for oil and gas development and that it was critical that rules keep pace with technology.
"Anticipating criticism from environmental advocates, she said: 'I know there are those who say fracking is dangerous and should be curtailed, full stop. That ignores the reality that it has been done for decades and has the potential for developing significant domestic resources and strengthening our economy and will be done for decades to come.'"
NYT quotes Obama Cabinet member; LAT quotes flack
The L.A. Times' account put in the "fracking is safe and has been around forever" context by quoting an oil industry trade association spokesperson. The NYT quoted THE SECRETARY OF THE INTERIOR!
Quite a gigantic difference. But than the LAT's Neela Banerjee and Wes Venteicher and their editors can't have Times' readers knowing the Obama administration likes fracking, can they? It doesn't fit the West L.A.-Marin County-NRDC narrative.
Pretty incredible how blatant the LAT bias is here. Can't discomfit readers with a jarring truth.
---
---
Related Articles
In his Tuesday Sac Bee story about the federal government preparing to withhold funds for state construction projects because the
Feb. 12, 2013 By John Seiler Government always tells us that its laws and edicts make our lives better. That
The increasing rift between Latino and Asian Democrats over Latinos' newly revived interest in gutting Proposition 209 took a funny