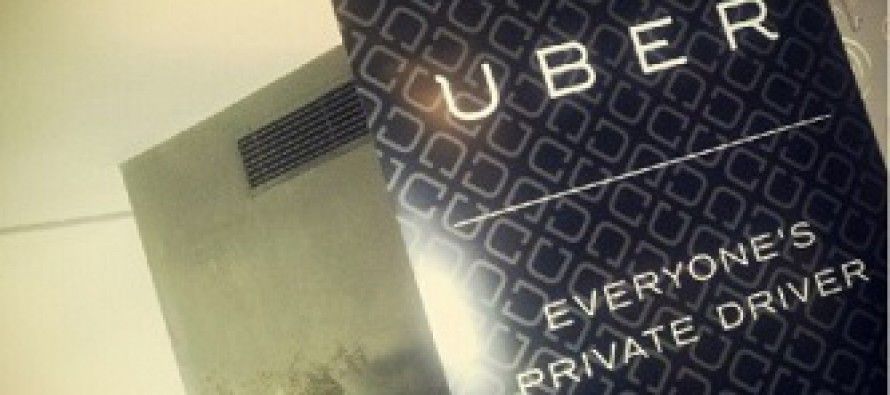 The editorial pages of the state's largest newspapers largely agree about Tom Torlakson's being undeserving of a second term as state superintendent of public instruction. Given the breadth of ideological views among these papers, that's pretty rate.
Now, rarely enough, we're seeing a second unified front among some dissimilar editorial boards at large state newspapers. The issue: lightly disguised attempts to manipulate the regulatory process to kill or severely damage Uber, Lyft and other innovative companies that use smart phones and individual drivers to create transportation networks that often are cheaper and easier to use than taxis, limos or other alternatives.
Here are excerpts from three editorials in the last week.
L.A. Times: Driving away innovation
Just as Silicon Valley is a hotbed for innovation, Sacramento is a hotbed for regulation. Those two impulses are clashing now over a new generation of tech companies that uses smartphone apps to connect ride-seekers with drivers. If lawmakers aren't careful, the regulations they're poised to impose could snuff innovation across the sharing economy.
At issue is whether the Legislature will impose a second layer of rules on companies such as Uber, Lyft and Sidecar in addition to the ones the state Public Utilities Commission has been setting over the past year. To its credit, the commission recognized that these "transportation network companies" are fundamentally different from taxi companies, despite similarities in the services offered. The commission's rules for driver and vehicle safety recognized the risks to passengers, but also that the drivers were freelancers using their own vehicles on a part-time basis, not full-time employees using cars dedicated to carrying passengers.
Nevertheless, some lawmakers allied with the taxi industry are now arguing that what's sauce for the goose should be sauce for the gander. With little or no evidence to show that the ride-sharing services are as risky as traditional taxis, they nevertheless are pushing to make the former comply with several of the regulations that apply to the latter — or even more stringent ones.
The current version of one bill, AB 2293, proposes that ride-sharing companies carry more coverage when their drivers have no passengers than cab companies in L.A. are required to carry when their taxis are full.
Read the online version here.
The O.C. Register: Saddling rideshare services with uber-insurance
Cheering the bill is a coalition of special interests. Taxi drivers and companies, who are rapidly losing business to ridesharing companies, welcome the chance to impose higher costs on their competitors. The industry complains about regulatory disparities, yet it seeks to raise protectionist regulations on others, rather than lower its own regulations, which would open taxis up to more competition. …
There was a time when Microsoft and other tech companies were loath to stoop to lobbying the government. They were naïve enough to think that they should invest their hard-earned revenue in developing new technologies and finding better ways to serve their customers and stay ahead of their competition, rather than courting politicians. Then reality hit when the government cracked down with costly regulations and bogus antitrust charges. Now the ridesharing companies are learning this lesson.
Read the online version here.
U-T San Diego: Ridesharing bill: The stench in Sacramento
Under the bill, ridesharing companies wouldn't just have to meet the state edict that they have $1 million commercial insurance coverage while a passenger is in their cars; they would have to have such coverage "from the moment a driver logs on to the application" linking them with a ridesharing network.
This mandate has no nexus with passenger or driver safety. Hitting a button on a smartphone and glancing at a screen while driving is an extremely common thing for drivers to do. If it were truly dangerous, our morgues would be overflowing.
That's why it's not the American Automobile Association or public-health lobbyists pushing AB 2293. It's taxi and limousine companies that don't want competition — with a huge assist from insurance companies, which love the idea of costlier coverage mandates, and trial lawyers, who expect to win bigger settlements from those required to have more expansive coverage.
I wrote the U-T editorial. Read the full thing, with the show-offy "Jungle" reference, here.
---
---
Related Articles
Poor people in California — starting with individuals who make less than $16,200 — are eligible for subsidized health care
Bon appétit. A federal judge has struck down California's prohibition on foie gras — more than a decade after Gov. Arnold
In the late 2000s, "climate change" began replacing "global warming" as the phrase used to encourage government intervention to prevent