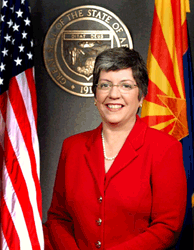 A 14-7 vote Thursday by the full University of California Board of Regents made it official: Golden State Democrats are deeply divided on tuition increases, thanks to the intractable politics of underfunded pensions.
On one side are Democrats who favored the increases, including UC President Janet Napolitano, formerly President Obama's secretary of the Department of Homeland Security; Regent Richard C. Blum, the husband of long-time U.S. Sen. Dianne Feinstein, D-Calif.; and the school's overwhelmingly Democratic faculty, who seek the tuition hikes to fill their pension plan that is $25 billion underfunded and would benefit from the extra money taken from students.
Napolitano insisted the UC system could not maintain its "vitality" or "stability" without more money from students.
In the 14-7 vote, among those seven opposed were some heavy-hitters in Democratic state politics: Gov. Jerry Brown, Lt. Gov. Gavin Newsom, Assembly Speaker Toni Atkins and State Supt. of Public Instruction Tom Torlakson — all just re-elected to their offices; and former Speaker John Perez. Also in this camp would be many students who have protested the increases.
Brown went to the extraordinary length of offering his own counterproposal, falling back on the traditional idea of convening a panel of experts to recommend a policy.
Although the split among Democrats has dominated the news, tuition has not been the only issue to introduce party fractures in recent months.
State Democrats previously divided on education in the wake of the Vergara ruling, wherein Judge Rolf Treu ruled that California's teacher tenure system unconstitutionally violated students' civil rights. The controversy helped tee up a close and rancorous race between union-backed incumbent Superintendent of Public Instruction Tom Torlakson and his challenger, Marshall Tuck. Both are Democrats.
But a broader range of issues also proved problematic. Environmentalists chafed, for instance, at Brown's diversion of cap-and-trade fees into the costly high-speed rail project, which wouldn't help reduce statewide emissions for years.
An open secret
The pensions crisis, however, has been quietly pushing Democrats apart. Outgoing controller and incoming Treasurer John Chiang, encouraged by Gov. Brown, developed a reputation for laying bare the abuses of pension funds like the California Public Employee's Retirement System, whose pension-sweetening machinations recently drew the ire of the governor.
Chiang's relatively bold stand has led some observers to speculate he could upset an anticipated struggle between Newsom and Attorney General Kamala Harris to replace Barbara Boxer in the U.S. Senate two years from now. For the moment, however, Chiang has helped drive a wedge into the Democratic Party by giving political cover to Democrats willing to object to California's pension burdens. And though the pension issues at the heart of the UC tuition increase have been an open secret, they have yet to receive a commensurate amount of media attention.
As Bloomberg recently reported, the UC system operates an independent $90.7 billion pension fund, underfunded by about 20 percent. The state of California covers the employer's percentage of pension costs for most state employees, but not for UC teachers.
Nathan Brostrom, UC's chief financial officer, put the problem to Bloomberg in blunt terms. "Frankly, if the state were to pay that, we would not be proposing a tuition increase," he said.
But Bloomberg pointed out, "Brown's budget office says the pension system is independent and lawmakers have no input into how it is structured or the level of benefits provided. If the state were to pay more toward the university's retirement costs," Brown's administration reasoned, "It would essentially be the same as giving them more funding."
Given Sacramento's current level of pension obligations — and the fraught politics surrounding the outcome of pension-fueled municipal bankruptcies in cities like Stockton — state Democrats have not been motivated to take on the UC's massive pension obligations.
Student frustrations
Confusion and a sense of powerlessness among students have deepened the political impact of UC's pensions.
At San Francisco's UC campus in Mission Bay, where the regents gathered, "hundreds of students" staged angry protests, with some, as the San Francisco Chronicle reported, breaching "metal barricades and police security lines."
Ry Rivard at Inside Higher Ed recounted the judgment of Student Regent Sadia Saifuddin, who told Regents she'd been obliged to take on four jobs to cover her schooling costs. Saying "students have always been taken hostage," Saifuddin claimed "students have always had to pay the price of economic mismanagement by the regents and the state."
---
---
Related Articles
After a momentary surge wherein she cast herself as a corporate leader who could wrest America back from the
APRIL 5, 2011 By KATY GRIMES California farmers soon could face strict compliance with AB 32, the Global Warming Solutions
A surge of last-minute callers inundated the state's health insurance exchange for the federal Patient Protection and Affordable Care Act,