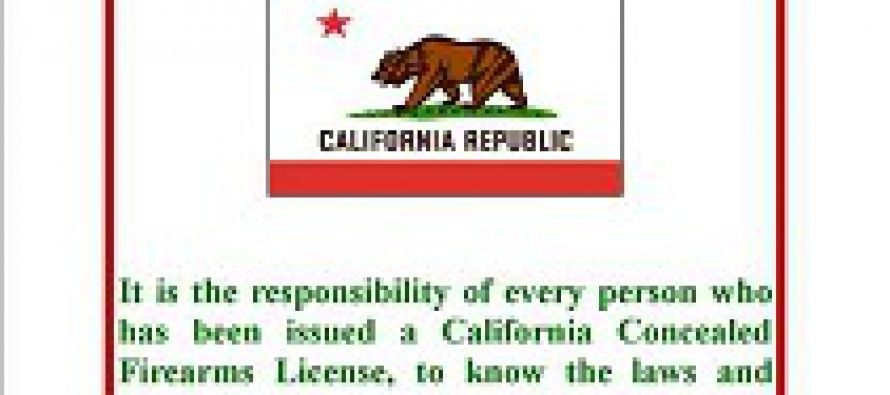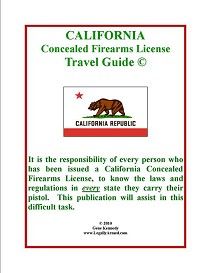 Fresh off her odd handling of the bullet train's legal issues, Attorney General Kamala Harris is at it again. Per the coverage of the San Francisco Chronicle, incompetence followed by posturing is what this looks like:
"Attorney General Kamala Harris moved Thursday to preserve California's restrictions on concealed-weapons permits, seeking a rehearing of a federal appeals court ruling that would allow law-abiding citizens throughout the state to carry handguns in public.
"Harris, on behalf of the state, asked the Ninth U.S. Circuit Court of Appeals for permission to intervene in the case, involving a lawsuit against the San Diego County sheriff over gun permit restrictions … .
"San Diego's sheriff, Bill Gore, the sole defendant in the case, announced last Friday that he would not ask the court for a rehearing, raising the possibility that the ruling would become final without further appeals. Thursday was the court's deadline for an intervention request by Harris, who ordinarily defends state laws in court but was not named as a party to the case. …
"C.D. Michel, lawyer for the California Rifle and Pistol Foundation, and individuals who challenged the San Diego County system, said the appeals court should refuse to let Harris enter the case.
"'The state of California has been in this case from day one by virtue of the fact that Sheriff Gore was in there as a state actor,' Michel said. He said Harris had turned down invitations from both sides to enter the case at the outset, and is seeking to intervene now only because she disagrees with the ruling."
Chortling over rebuke to CA gun haters
There's quite a bit of chortling in gun-rights circles over these developments. California likes to think it's the national leader in scorning guns and gun owners, and now the 9th Circuit Court of Appeals, of all courts, has gotten in the way.
That chortling should extend specifically to the incompetence of Harris and her staff. It evidently never occurred to them that the Second Amendment of the Constitution might apply in California. Now it's time to play catch-up with some Indignant Posturing.
This follows on her amazing two-step in the bullet-train case. In August, Sacramento Superior Court Judge Michael Kenny ruled that the state's plan to build the first segment of the project broke state law because of its incomplete environmental reviews and shaky financing. In a subsequent "remedies" hearing, Harris' office didn't take issue with Kenny's finding that the state's plan broke state law. Instead, it held that work could continue using federal funds. In November, Kenny issued two follow-up rulings basically blocking use of state funds in construction of the project.
Two months later, Harris' office put out a new opinion that held Kenny's original ruling was wrong. Huh?
Epic klutziness. But if you don't like the bullet train and/or fear Harris will be governor some day, it's been fun to watch.
---
---
Related Articles
May 6, 2013 By Katy Grimes Politics makes strange bedfellows. This we know to be true, but Latinos and Republicans
The most recent State Worker column by Jon Ortiz in the Sacramento Bee said 2016 was "perhaps the most significant
July 30, 2012 By John Seiler In the following YouTube, America's top gun scholar, John Lott, faces off against two