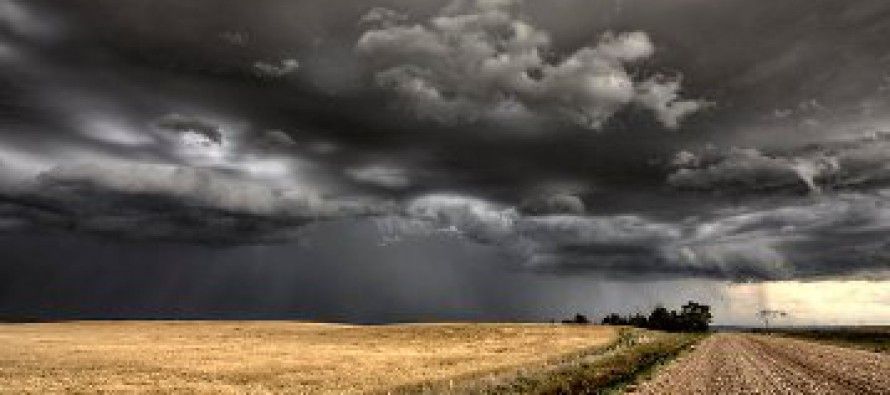 The Vergara storm is coming, and I've got a feeling that it's going to be gigantic.
The ruling's potential impact on California public education — and public education nationally — could be immense. Even if it doesn't stand, it will inspire similar lawsuits everywhere, and similar concerns about the proper balance of power in public schools between unionized employees of those schools, and students and their parents.
But to just focus on the California politics angle, the Vergara effect could also be immense.
From now on a litmus test for every Latino politician is whether they agree with Judge Rolf M. Treu's comparison of California's public school system with the formally racist segregated school systems that existed in much of America before the 1954 Brown vs. Board of Education ruling.
Will Latino pols stand up for Jim Crow Lite?
Treu goes farther than even Latino reformers like Gloria Romero in depicting the fight over teacher tenure and teacher union power in a starkly racial fashion.
I look forward to seeing how John Perez, Hilda Solis, Lorena Gonzalez, Juan Vargas, Xavier Becerra, Joe Baca, Loretta Sanchez, Linda Sanchez, Tony Cardena, Gloria Negrete McLeod, Raul Ruiz, etc., react to Vergara.
This is not a question they can finesse.
Do they want to keep an education system that the judge called functionally anti-Latino so as to stay on the CTA's and the CFT's good side?
Or do they want to blow up the Jim Crow Lite system the unions have built for poor Latino students?
We shall see. I will set up Nexus alerts to keep tabs on what these pols are saying — and to see if California's Democrats have a cleansing civil war that will force party members to wrestle with the fact that the CTA and the CFT stand for a lot of things.
But social justice isn't one of them.
---
---
Related Articles
The New York Times ran a fascinating graphic showing how California, while still a major destination of those from foreign lands,
The fact that California has by far the nation's highest effective poverty rate finally sank in with the California political
While restarting his acting career and going through numerous personal crises, Arnold Schwarzenegger has avoided reminding people he was the governor